IT & Communication Fields - Key Points in UI Translation are "Users' Viewpoints"
August 8, 2016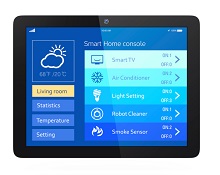 A user interface (UI) provides a bridge between an operating system (OS) or software and users by showing operation menus, buttons, messages and other elements. It plays a significant role in making an OS and software easier to use. For translation in the IT field, UI translation may be what ordinary users most frequently see. Here we will introduce you to some of the key points in UI translation.
Impression of Software Depends on UI!?
You may call UI the face of software. Whenever you work using a PC, you will see messages or menus such as "OK", "No", "Save" and "Edit". No matter how sophisticated software's design and functions are, however, a UI that is difficult to use can prevent the functions from being fully leveraged, resulting in the software being lower evaluated. Therefore, it is safe to say that a UI determines your impression of a software.
For example, have you ever encountered incidents such as: an input field appears, but you do not know whether you should enter characters or numbers, or the menus or messages are so ambiguous that you do not know what to do next? If these incidents repeat, you cannot help but have an impression that the software is "difficult to use" or "not user-friendly."
You will also need to keep the above points in mind before you begin UI translation. Even if the UI itself is sophisticatedly designed, an improper translation will make the translated software difficult to use for users. UI translation will require you to always deliver what users can intuitively understand.
What Kind of Software with UI being Translated?
UI is used for various fields of software. The target users also range from ordinary users to experts and developers with different uses.
Before you start translating, you should know accurately what kind of software you are to translate, and need to use proper terms and expressions because a specific term may have different meanings, depending on the field. Let's take the term "equalize" as an example. While you usually translate it as "kintou ni suru" or "kinitsu ni suru", you will have to leave it as "ikoraizu" in katakana in fields related to music or imaging because a general translation may make the meaning difficult to understand for the users.
If the software or material to translate is supplied, it will help you to learn the target information. There may be a case, however, that only the text to translate is supplied. In such a case, you will have to make guesses based on the context, examine knowledge and common sense in the same field and the related software as much as possible, and find the proper expressions.
As Clearly as Possible with a Limited Number of Letters
Messages or menus shown in a UI are all short words, about 10 single-byte letters at longest, which is five double-byte letters in Japanese. While you may consider that short words can be easily translated, it will be more difficult than expected to translate the messages clearly so that they are not misunderstood.
When you perform a translation with only the text supplied, in particular, you may not understand the circumstances of the message being shown or what kind of operation prompts the message. When you do not know the circumstances, users may not understand your translation easily. In addition, the translation may have to be changed depending on the circumstances for the same message. Also in such a case, you will have to guess the circumstances by examining similar software in the same field.
Summary
You casually see UI in everyday life. Although UI is so familiar that its significance may not be recognized, it is an essential part that determines the impression of software. Short messages will clearly give users the navigation. In translation, however, it may be difficult to find proper expressions due to its shortness and lack of background information. Even so, you need to guess, always from the users' standpoint, under what circumstances the user sees the message and keep your expressions clear.
Related Services
To Contact Us Regarding Our Translation Services
For urgent needs, call:
+81-3-5730-6133