"Transcription" is the First Process of Audio Translation
January 4, 2016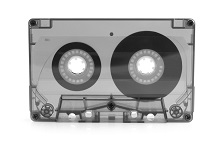 As businesses have become more global in recent days, in addition to English, many other languages have been spoken in various business contexts. Also, there are the growing needs that convert voice, such as speeches made in English or conferences with staff from overseas branches, into text and then translate it to keep as a written record. This article explains about transcription - a process that a native speaker for a voice recording listens to the recording and represents it in written form -and efficient ways of ordering it.
You Need "Transcription" in these Occasions
To keep speech or voice at a conference, an interview, a business talk or an inspection tour in written form, "transcription" will be required. Since currently smartphones provide you with high functionalities, recording voice or taking a video is no longer difficult.
For example, someone is going to attend a seminar as a representative of his department. At the seminar, one of the speakers is to give a speech in English. In such an occasion, it is better to record the seminar to give a good report to his colleagues or to share the information with them at a later date. Then, after the seminar, a process to transcribe the voice recording into text is called "transcription." First, a native speaker converts the English speech into an English document. Then the finished document will be translated into Japanese.
Some clients request their interviews not only to be translated but also to be subtitled and dubbed, and all these processes start with "transcription."
Three Types of "Transcription"
Generally, there are three types of "transcription." When you order a transcription, you should tell the company what type of services you need for your purpose.
1. Verbatim
Verbatim: Each and every word is transcribed into text including mumbles such as "uh" or "hum" in conversations.
2. Intelligent
Intelligent: The transcriptionist converts a voice recording into text excluding pause unnecessary for the content or meaningless nods. This type of transcription is common and suitable for many purposes.
3. Edited
Edited: In this type, in addition to the intelligent transcription work, the transcriptionist alters existing sentences to the sentences that make sense. Also, if the writing style is specified, for example, the "desu-masu" style at the end of a Japanese sentence, the transcriptionist adds and alters some sentences to meet the client's needs. How much of editing depends on the case. So, if you would like an edited transcription, it is recommended that you request as specifically as possible with your order.
What Are the Important Factors When You Order a Transcription?
"Transcription" is a more technical work than people think. To obtain a high-quality transcription with a fast turnaround, it is important that you prepare as good an audio recording as you can. For example, if your recording device is in your pocket, a rustling noise may be recorded and it could be hard for a transcriptionist to listen to the voice recording. Also, it may happen that the transcriptionist has to listen to the same part of the talk dozens of times to catch just one word.
In addition, if more than one person participated in the event, such as a conference or a business talk, you should tell the transcriptionist in advance about who the participants were. A glossary of job titles or technical terms used in your company will help him work efficiently.
Using Transcription will Help your Business
Active use of "transcription" will broaden your business possibilities further. Now, you may think of what you want to do immediately, for example, converting a training video distributed by overseas headquarters to English or sharing a speech at a conference held in Japan with staff abroad. It is recommended that you make use of transcription as one of powerful tools for your business.
Related Services
To Contact Us Regarding Our Translation Services
For urgent needs, call:
+81-3-5730-6133