What We Can Learn from People who Study Japanese: Tips for Learning a Language and Improving Your Foreign Language Skills
November 9, 2015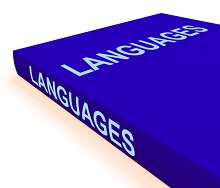 More and more people are learning Japanese, mainly in Asia. You often meet non-native speakers with very good Japanese who were inspired to learn the language out of a strong interest in Japanese animation, manga or business. Doesn't it make you want to learn a foreign language, in the same way that they learnt Japanese?
An ability to converse confidently with people from other countries is helpful in understanding the views and culture in those countries. In business, language ability enables you to obtain information right from the source, without relying on translations, and to negotiate and interact with non-Japanese people directly without needing an interpreter.
A lot of people who study Japanese appear to motivate themselves by focusing on their reasons and goals for studying. They can give us ideas on efficient and effective methods for language study that Japanese people can implement as well.
You Need to Have Clear Goals and the Desire to Convey Your Own Ideas
Students of foreign languages make better progress if they have a clear goal: many who are proficient at Japanese have a strong interest in Japanese culture and history. For the Japanese, on the other hand, study is often something that is done without a clear purpose. The key is asking yourself why you want to learn that language.
Set a specific goal. It might be to learn about the latest marketing techniques in the U.S., or to make a presentation to in a foreign language. Having a specific goal makes you more motivated and gives you a better idea of your progress.
To learn a foreign language is to learn how to communicate with people around the world. Communication is an interactive process that requires you to share your own thoughts rather than just listening to what the other person has to say. Japanese people may find it difficult to share their opinions: it is important to have the desire to convey them to the other party without being afraid of making mistakes, even a little bit at a time.
Online Language Learning and Information Gathering
Think about how you can optimize the language-learning process. If you need a language for business, using learning materials aimed at business people will enable you to learn not only the language but also business terminology and phrases. In this Internet age it is a good idea to make use of audio, video, news sites and other available media. These give us a vibrant perspective that is not available through text.
For example, listening to news broadcasts is a good way of practicing your pronunciation while also gathering information. Watching video enables you to see which phrases should be used in which situations in addition to the speaker's facial expressions and body language. Seeing how the speakers of that language live their lives may provide important hints for how to do business. This kind of unadulterated local information is also useful for companies planning to establish an overseas presence.
Significance and Advantages of Learning Foreign Languages for People in Business
Let us ask ourselves again what the benefits are of learning a foreign language. When doing research overseas, the ability to refer to original information sources directly, rather than rely on selected information in your own language, enables you to obtain accurate information from a variety of sources. The ability to access up-to-date information that doesn't reach Japan may also give you an edge in business.
Communicating with non-Japanese people from different cultures and values can make you aware of new perspectives and ways of thinking. When working with foreigners, even a little language ability carries significant benefits by making it easier to form relationships of trust.
Localization and translation work tends to be entrusted to professionals. For the rest of us, a sufficient command of the local language to read the news, for example, will enhance understanding of the target culture and the demands of the market, making business go smoothly. Foreign languages are a tool for understanding non-Japanese people better: a lot of problems can be solved through better understanding.
Summary
Even a basic understanding of a foreign language will give you access to a greater range of information and aids the translation process as well. It may also be an important tool when marketing overseas. You should set clear goals, and focus on understanding the country, culture, and people you are targeting. The ability to think from the perspective of a local may even be a source of ideas for running your business better.
Related Services
To Contact Us Regarding Our Translation Services
For urgent needs, call:
+81-3-5730-6133