How Do You Break Through the Language Barrier when Expanding Overseas?
November 14, 2014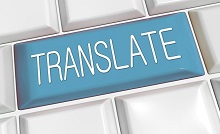 During this time of globalization, one of the biggest question marks for companies planning to expand overseas is how to overcome the language barrier. What are some of the things you need to be conscious of to run a successful business that transcends language?
Here, we will highlight tips for successful business communication in a foreign language.
The Relationship Between Language Barrier and Company Profits
According to a survey conducted by UK Trade & Investment, companies that utilized the most commonly used and easy to read language, instead of a language that was simply understood by users, racked up more than 6 times the profits of companies that did not. For example, even though many people in Europe can understand English, it would be a major mistake to provide information to them only in English. Using the mother tongue of users from each region leads to higher profits.
Let's First Take a Look at the Unique Aspects of the Japanese Language
The Japanese language does not have a future verb tense and instead uses the present tense to portray future events. Japanese people are able to use this pretty much unconsciously, but it is very difficult to understand for those whose mother tongue is a language with the future tense, such as English. However, if the present and future are mixed up, it could lead to a major misunderstanding, and this type of grammatical difference is rather widespread in many language pairs.
When doing business in a foreign language, you need to ensure thorough mutual understanding to avoid such misunderstandings.
How to Achieve Successful Business Communication in English
To break through the language barrier, you need to have the language ability with the correct accent and understanding of grammar, but you also need to pay close attention to the way you talk.
Speak slowly and clearly when talking
Are you too caught up in communicating in a foreign language fluently? In business situations, accuracy always trumps fluency. For example, even if you don't have time, you need to make sure you talk in an easy to understand manner to ensure what needs to be said is conveyed correctly to the other party.
Confirm understanding frequently
Confirming understanding is an essential part of communicating in a foreign language. When communicating, try putting what the other party said a different way to check if your understanding is correct and there are no misunderstandings.
Use different forms of communication effectively
Using communication tools such as e-mail, telephone or video conferencing based on the situation is very effective.
E-mail is convenient, but you shouldn't have to rely on it all the time. For example, to resolve conflict with a business counterparty, it may be more effective to use another form of communication, such as video conference, where you can see the face of the person you are talking to.
Specify what you want
You need to specify to the other party what you want. Instead of asking to respond quickly, you should say please respond by a certain date and time. As in this case, providing a clear date and time to the other party will avoid any misunderstandings.
Have a lot of patience
Communicating in other languages takes time. You cannot expect the same speed or ease when communicating as you would normally in your own language. Even if the communication is not going smoothly, don't get frustrated, and instead continue communicating with a lot of patience.
Summary
One of the fundamental challenges facing companies expanding globally is eliminating the language barrier. We encourage you to review the points discussed here in order to achieve smoother business communication.
Related Services
To Contact Us Regarding Our Translation Services
For urgent needs, call:
+81-3-5730-6133