March 13, 2017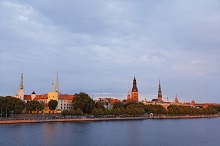 Hi, I'm Yucchi. I just recently transferred to the translation industry from another business field. Since this is my first time working in translation, I'm constantly learning so many new things each day with the help of my senior co-workers.
Prague is famous for its lovely scenery, and always ranks high as one of the world's most beautiful cities. Although I was familiar with the name of this European city, I wasn't exactly sure in which country it was located. This time, I decided to do some research on the Czech Republic.
Prague is the capital of the Czech Republic, it has a glorious history and once even was the center of the Holy Roman Empire. However, Prague's breathtaking scenery is only one of the many appealing features that the Czech Republic boasts. This small European country is also proud of its many museums, its deeply rooted history of fine music and, last but definitely not least, its savory beer! Today, I would like to share with you some of my findings on this fascinating country.
The History of the Czech Republic
A look at a map on the Ministry of Foreign Affairs website told me that the Czech Republic was an inland country, bordered by Germany, Poland, Slovakia and Austria. It was originally the western half of Czechoslovakia, but won independence in 1993, following World WarⅡand a string of revolutionary movements. You can tell, even from a quick read, that the Czech Republic has a fairly dramatic history.
---
---
---
---
---
---
---
---
---
To Contact Us Regarding Our Translation Services