March 13, 2017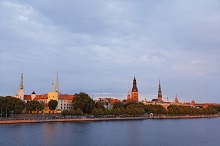 Hi, I'm Yucchi. I just recently transferred to the translation industry from another business field. Since this is my first time working in translation, I'm constantly learning so many new things each day with the help of my senior co-workers.
Prague is famous for its lovely scenery, and always ranks high as one of the world's most beautiful cities. Although I was familiar with the name of this European city, I wasn't exactly sure in which country it was located. This time, I decided to do some research on the Czech Republic.
Prague is the capital of the Czech Republic, it has a glorious history and once even was the center of the Holy Roman Empire. However, Prague's breathtaking scenery is only one of the many appealing features that the Czech Republic boasts. This small European country is also proud of its many museums, its deeply rooted history of fine music and, last but definitely not least, its savory beer! Today, I would like to share with you some of my findings on this fascinating country.
The History of the Czech Republic
A look at a map on the Ministry of Foreign Affairs website told me that the Czech Republic was an inland country, bordered by Germany, Poland, Slovakia and Austria. It was originally the western half of Czechoslovakia, but won independence in 1993, following World WarⅡand a string of revolutionary movements. You can tell, even from a quick read, that the Czech Republic has a fairly dramatic history.
---
March 6, 2017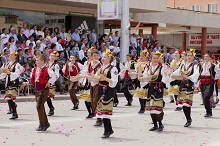 Hello, I'm Yosshi. I entered the translation business two years ago, dreaming of an international career. Since then, every day I keep discovering more about the ever-fascinating world of translation.
Arc Communications provides translation services in 44 different languages, including Bulgarian.
I'm ashamed to admit that the only things that came to mind when I thought about the country of Bulgaria was the Japanese yogurt brand and the famous sumo wrestler from this country, Koto-ohshu-zeki. Realizing how little I knew about Bulgaria, I decided to do some research on this country and its language. According to the Bulgarian Tourist Board, the number of Japanese companies expanding business to Bulgaria has been increasing in recent years in fields as varied as the environment-related sectors, automotive parts manufacturing and tourism.
The Past and Present of Bulgaria
Bulgaria and Japan have overall maintained a favorable relationship through the years. Even during times of conflict such as international wars and Bulgaria's breakup of diplomatic relations due to a national coup, Japan and Bulgaria have never been in direct confrontation with each other. According to the Ministry of Foreign Affairs website, during the Japan World Exposition, Osaka 1970 (Expo '70), the Chairman of the State Council (Head of State) Todor Zhivkov, came to Japan and was astounded by Japan's rapid development. Zhivkov was so inspired that, in the following years, he sent many leading figures of his country to Japan to learn from the successful nation. Also, the now well-known "Meiji Bulgaria Yogurt" product line was created as the result of a chance encounter at the Expo '70. When employees at Meiji Dairies Corporation tasted the yogurt samples at the Bulgaria pavilion, they were impressed by the delicious taste and decided to create a product just like it. In 1973, Meiji Dairies Corporation received an official permit from the Bulgarian government to use the name of their country as part of the new product's name. This product is now what is widely known as "Meiji Bulgaria Yogurt" in Japan.
Japanese Translation Agency Arc Communications
For urgent needs, call:
+81-3-5730-6133